Description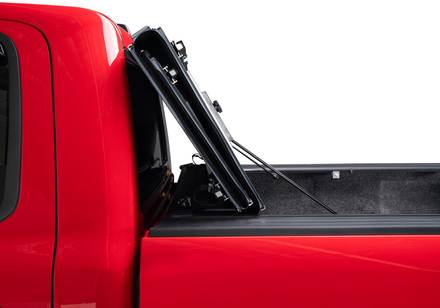 TOTAL BED ACCESS
Open the cover, secure it in place with the included struts, and gain access to nearly 100% of your bed. While not in use, the struts rest in upgraded rod clips. The MX4 includes enhanced rubber bumpers, which prevent the cover from scratching your truck's cab while open.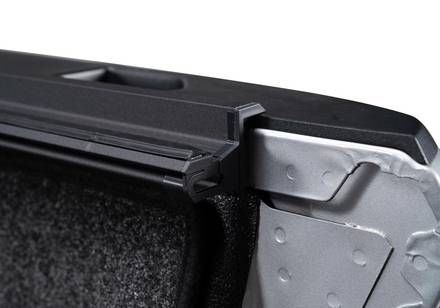 ENHANCED SIDE RAILS
The MX4 rails have a finished look with no exposed raw aluminum. Channels are integrated into the rails, which direct water away from and out of your truck bed.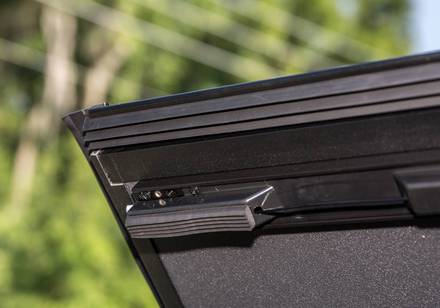 DUAL ACTION TAILGATE SEAL
The design of the MX4 tailgate seal allows you to shut the cover with your tailgate in either the open or closed position.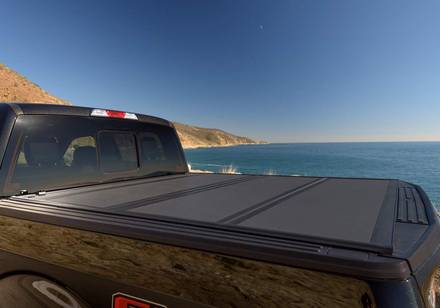 MATTE BLACK PANELS
The MX4 has a UV resistant matte black finish. This powder coat protects the cover from UV rays, scratches, and dents.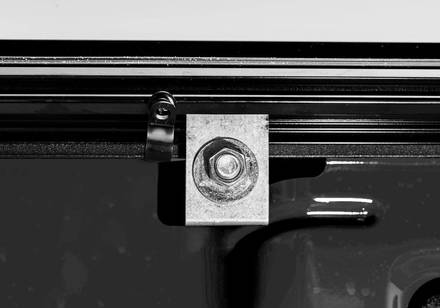 BOLT-ON INSTALLATION
No drilling is required to install the cover. If you have a wrench and socket set, you can install the MX4 in about an hour.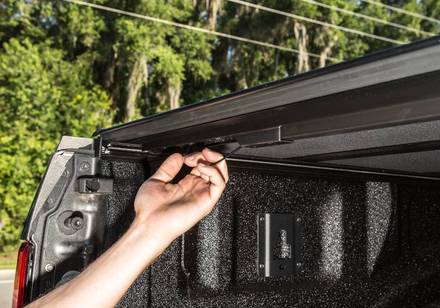 EASY FOR ANYONE TO USE
Pull the string latch and fold the cover toward your truck cab to open it and access your gear. When you fold the cover back to shut it, the panels automatically latch into place.